---
Brother Finkle provided a program to re-size the photos. This is a sizable task and will take a considerable amount of time, however any NEW photos you send in will go through the resize process as they are posted. EASY !
At the present time, photo slide shows may take some time to load and can be started with a click. To advance faster, click the pic. Mouse over the slide show to see captioned text, if applicable (this project is still in development)
WE NEED MORE PHOTOS – LET US SCAN YOURS !
contact webmaster if you can help
Merry Christmas and Happy New Year 2016 with Mark & Marcy Cummins, Harris, Ginta & Egle Bowers
slideshow
---
Forty years after he pledged, Brother Stewart Young has five Brothers come to support him at the memorial service for his father October 10, 2015
photo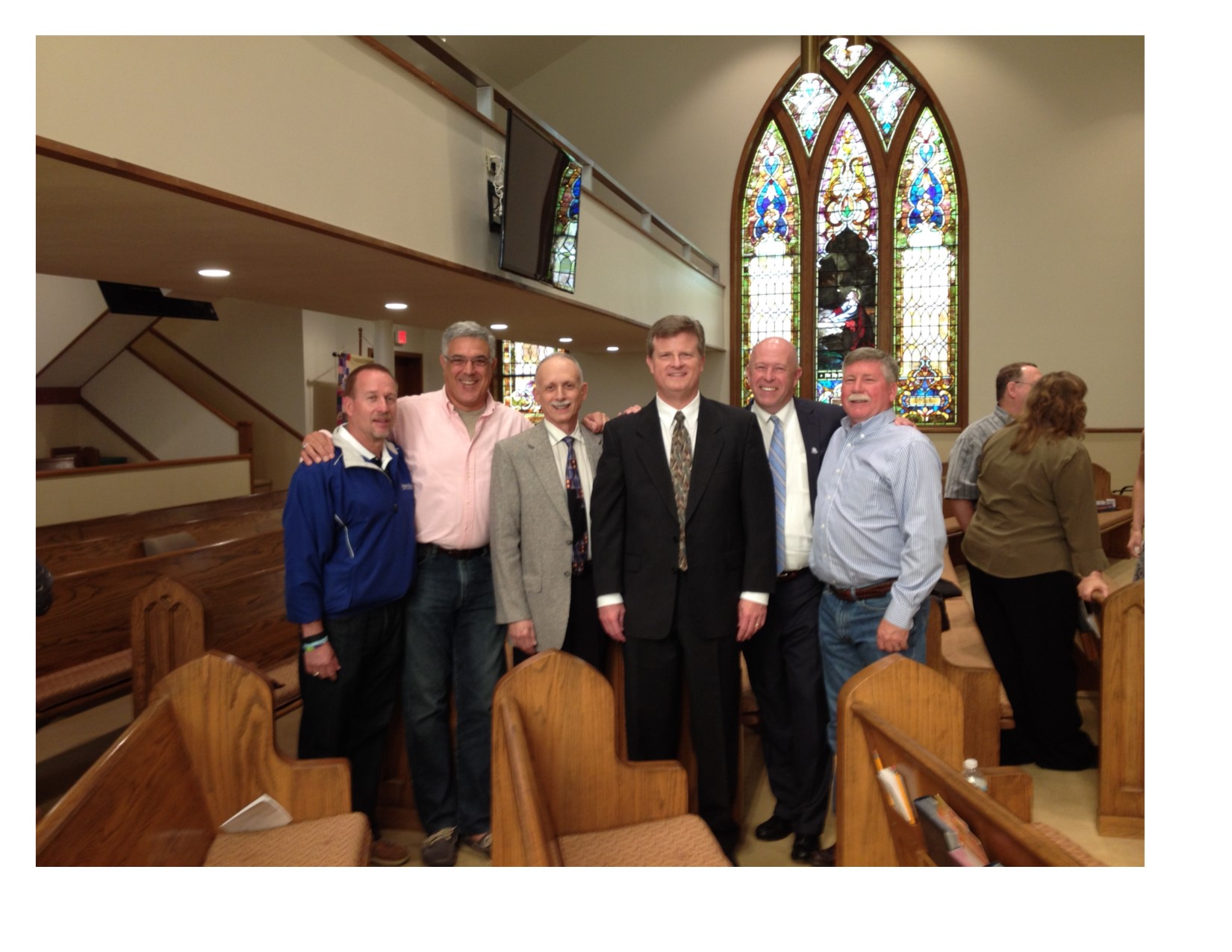 From left to right: Jerry Morris, Harris Bowers, Steve Finkle, Stewart Young, Mike Stacy & Mark Lobstein
---
The KA 150 Event was attended by Delta Nu Brothers in Nashville, TN, Tampa, FL, Lexington, VA & Indianapolis, IN
Brothers Gary Childs, Frankie Sellers & Harris Bowers at the KA 150 Celebration in Lexington, VA
slideshow
Major General Mark Graham MSU Distinguished Alumni Event & Service Retirement Event
slideshow
Delta Nu Bike Trip – 2014
slideshow
Delta Nu Bike Trip – 2013
slideshow
Delta Nu Bike Trip 2012
slideshow
Florida Fishing – 2002
slideshow
Click here for OLD NEWS