this page currently under development – for now, here's what we have:
Homecoming –Look What You Missed!!!
Scott Barker's Hole in One… ( not a misprint )
Poker Tournament
Mike Stalls' return to the billiards hall of fame…
The Lake Barkley catered boat tour….
The Bar B Que Lunch at Club 641…
The Dinner at Kentucky Dam Village…
Shuffleboard Championship at Club 641…
The Committee to Re-Establish Delta Nu…
Brothers Greet Your Brothers…
and so much more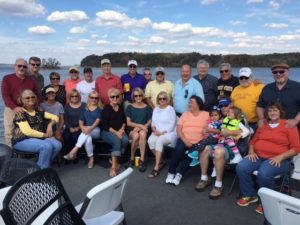 DETAILS, PHOTOS AND UPDATES COMING VERY SOON
STANDBY
NEW 2009-2015 HOMECOMING PHOTOS RECENTLY RECEIVED WILL BE POSTED HERE SOON.
For now, here's some good ones…
Each of these pictures is a slide show album, and requires some time to load.Once we accomplish the task of re-sizing all the photos, they will load very quickly. Patiently waiting will allow the photos to load for now.
Click the pic to advance
Homecoming 2006 with the Active Chapter