Over the years, we have lost a number of Brothers.
Our first loss occurred October 6, 1985 when on the way home from Homecoming, we lost Brother Wesley T. (Butch) Kyle '73 on a foggy interstate highway 24.
Butch represented the true meaning of being a KA, in both his undergraduate life and post graduate.  In 1985 the Brothers agreed to establish a memorial scholarship to honor Butch, and what he stood for.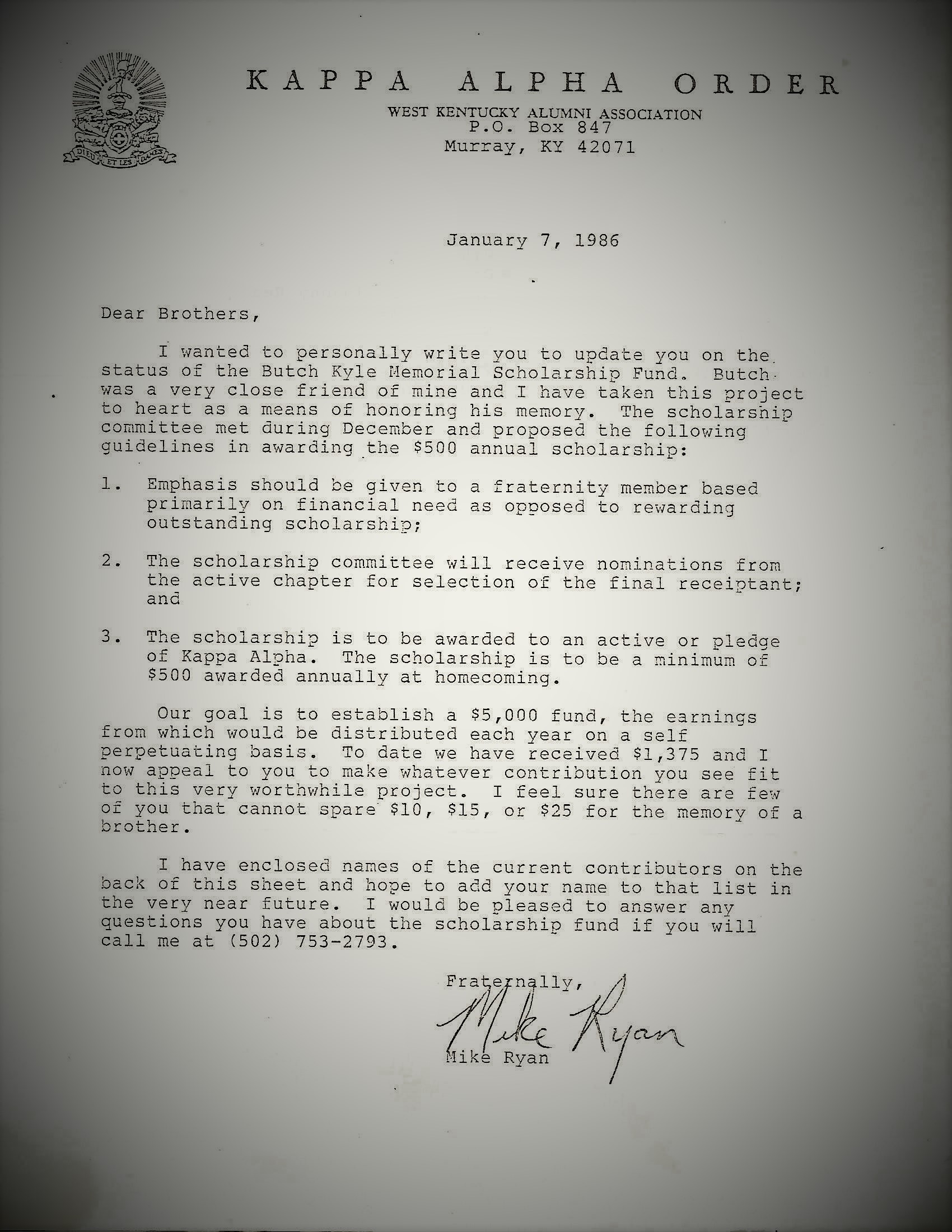 At Homecoming 2017, the Brothers voted to re-establish this memorial, reviving it in memory of all our lost Brothers. 
The committee to re-establish is chaired by Brother Joe Ellis '74. At present he is assisted by Brothers Eli Alexander '76 and Mark "Mama" Morrison '74.
More information will be provided as it becomes available.